Friday Five – Beautiful Framing, Walkable Cities, Kinetic Sculpture Derby and more!
Here's the newest edition of the Friday Five, highlights from we've been reading and thinking about this week:
Build LLC Case Study House Framing 
Framing is beautiful. Beautiful photos of framing are beautiful. Head over to Build LLC's website to see some wonderful pictures of the framing at their 2016 Case Study House.
Framing is also really important to what we do. Employing advanced framing techniques allows us to build exceedingly efficient homes. Head over to this post from 2012 to see how we use advanced framing to pack more insulation into our walls.
Our neighborhood rec center will be getting a redesign!  We're really excited to see the collaborative and community minded planning practices put into place to plan the new space. Check out the great report over at Plan Philly.
Smart Growth USA has a new report on city walkability coming out next month. Two years in the making, this report updates their 2014 research in which Philly came in a distant 13th, behind our neighbors to the south, D.C. (1st) and Baltimore (11th) and to the north, New York City (2nd). Walkability is essential to efficient building (as we'll soon discuss when we dig into LEED v4) and we're hoping to see Philly climb up these rankings in the future.
If walking isn't your thing maybe you celebrated Bike to Work Day? We have a bunch of avid cyclists in the office and are currently cooking up some bike based collaborations behind the scenes.
Kensington Kinetic Sculpture Derby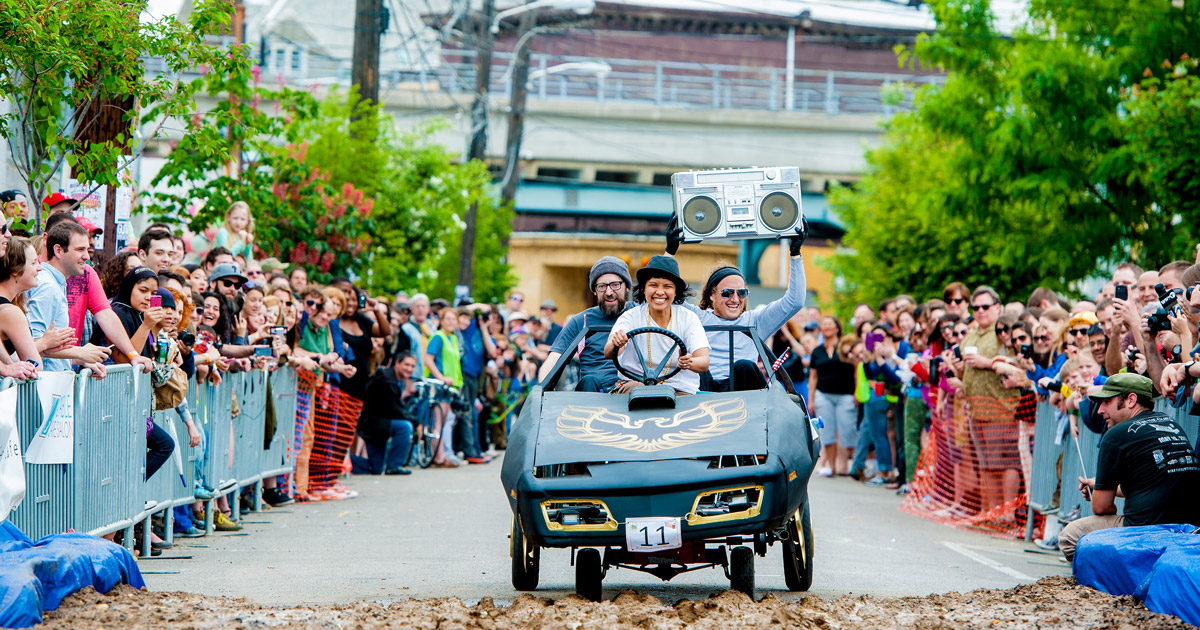 If you like human powered wheel based transportation stop by our favorite annual community sculpture parade, The Kensington Kinetic Sculpture Derby. We're super excited to see this years crop of questionably street legal sculptures. If you're in the neighborhood tomorrow we strongly suggest you check this out.
That's all for this week! See you next week.